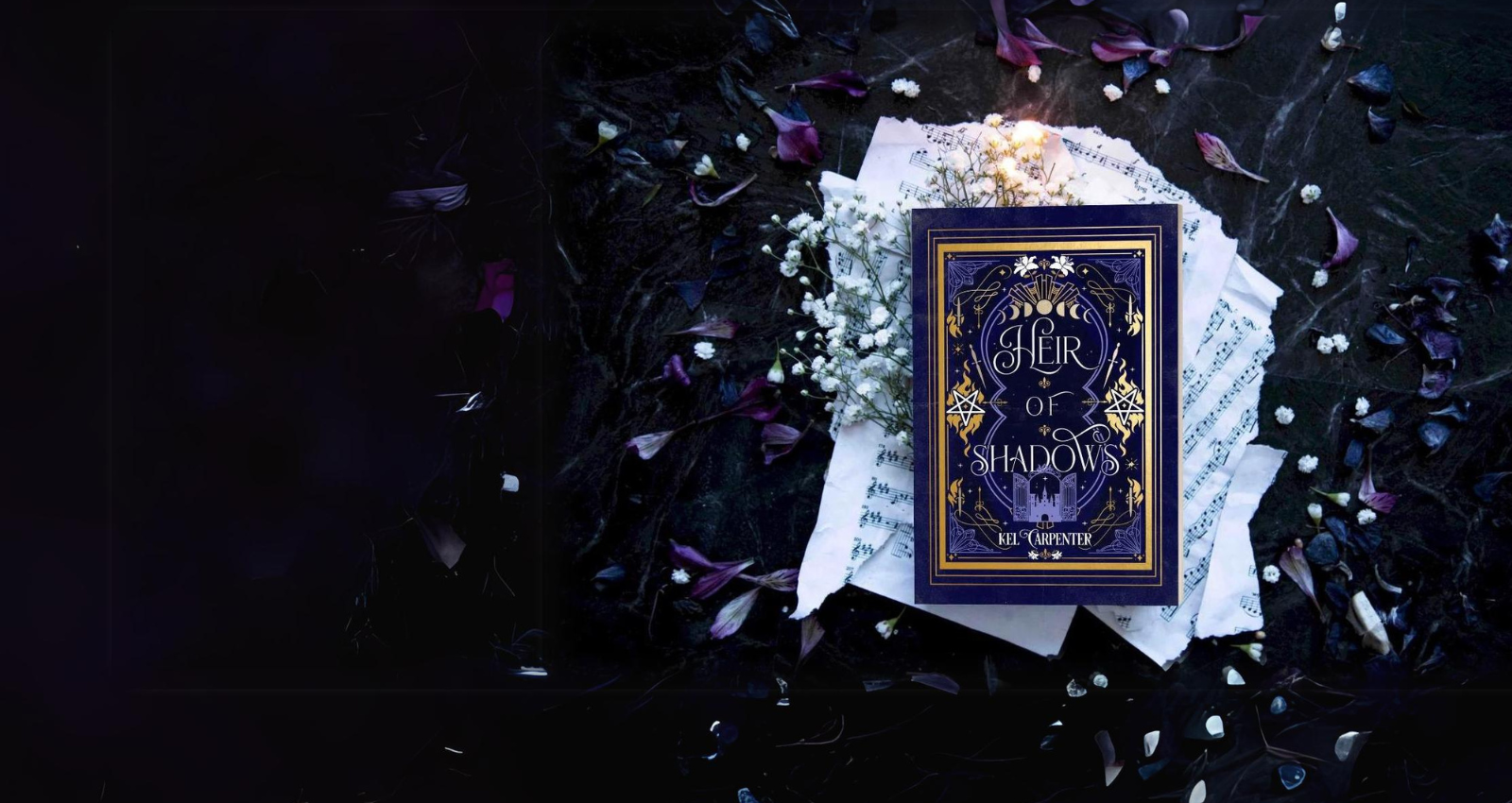 SPECIAL EDITION
Heir of Shadows
"There's only one rule in the world I come from. Keep our existence a secret. Period..."
SHOP NOW
★★★★★

"This is the first book that I have read by both these authors, and I can tell you, they make a great team. You could feel the emotions coming off of the pages. My heart hurt at times, I cried at times, and I even swooned at times (more times that the crying and heartache). I do hope you pick up this book! You won't regret it at all!"

REJECT ME

by Kel Carpenter & Aurelia Jane
★★★★★

"This was dark, quirky, and snarky like you wouldn't believe! I absolutely loved it, and I can't wait to read the others in this series! Give me more of the four horsemen and Lucifer's daughter!"

LUCIFER'S DAUGHTER

by Kel Carpenter
★★★★★

"A deliciously dark tale of two anti-heroes who both have terrible power inside them and an undeniable attraction to each other. They're not evil. But they are far from good people. They also do not shy away from each other's wickedness, and I love it."

FORTUNE FAVORS THE CRUEL

by Kel Carpenter
★★★★★

"This book was fantastic, I loved every single moment and hated to put it down. The plot is unique, I haven't read anything like this before. I loved Fury and all her snark, and best of all I had no idea where this story was going but I was having a good time while reading it, this story had me laughing and that is such a good thing in a book."

DARK HORSE

by Kel Carpenter & Aurelia Jane
★★★★★

"OHHHH MYYYYY LOORRRDDDDDD! This is literally the best book ever... I absolutely loved the characters especially the main Selena... oooh and Lucas... Together... Lovin it!!!! This book had it all. Cannot wait till the next one soooo pls hurry!"

HEIR OF SHADOWS

by Kel Carpenter
★★★★★

"The writing is fantastic with this duo. The world building is fantastic. The references are fantastic. The chemistry between them are fantastic. Covet Me has all the stops; humor, drama, mystery, smexy times, loyal, protectiveness, support."

COVET ME

by Kel Carpenter & Aurelia Jane
USA TODAY BESTSELLING AUTHORS
AURELIA JANE & KEL CARPENTER
Kel Carpenter and Aurelia
Jane are the hilarious team behind the international bestselling series, A Demon's Guide to the Afterlife.
They pride themselves in being absolute weirdos, spending hours on the phone coming up with detailed worlds, and laughing about crazy ideas for torturing characters. While they believe they each have the personality of a rabid badger, people still seem to like them okay.